Charter School Services
---
Opening and running a charter school can feel like an endless uphill battle. We have an impressive track record of supporting charter schools at every phase—opening, renewal, turnaround and ongoing success. Let us share the burden and help you on your journey!
Make your vision a reality.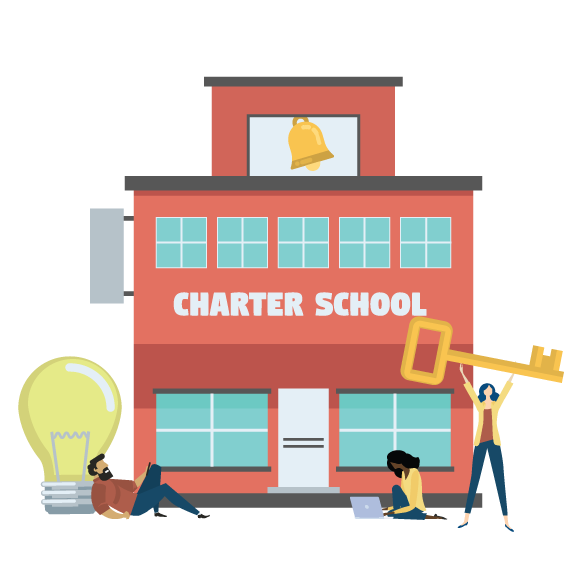 Improvement Planning
When the going gets tough, the tough buckle down and start working on their school improvement plan. We know all the ins and outs of applying for a School Improvement Grant and can assist in crafting a plan that will substantially raise the achievement of your students.
Applications
We'll work with you to help make your vision a reality! Our skilled team will listen to what will make your charter school special and help you turn that into a compelling proposal.
Openings
After you're finished celebrating your approval, it's time to get down to business! We know what you need to get your brand new charter school off and running.
Renewals
Renewal applications are a whole new challenge! But don't worry – we're there to guide you through every step of the process, from demonstrating student success to accounting for recently added requirements.