School Business Services
---
Our management experts have saved schools and afterschool programs up to 50% of their business services costs. What would you do with that surplus?
Feeling overburdened by the business of education? Admin staff pushed to the max? Are budgets shrinking as needs grow? Let Foundations remove the stress and get your house in order. We tailor our business services to meet the complexities of today's districts, charter schools, and out-of-school time programs.
Helping schools handle the business of education.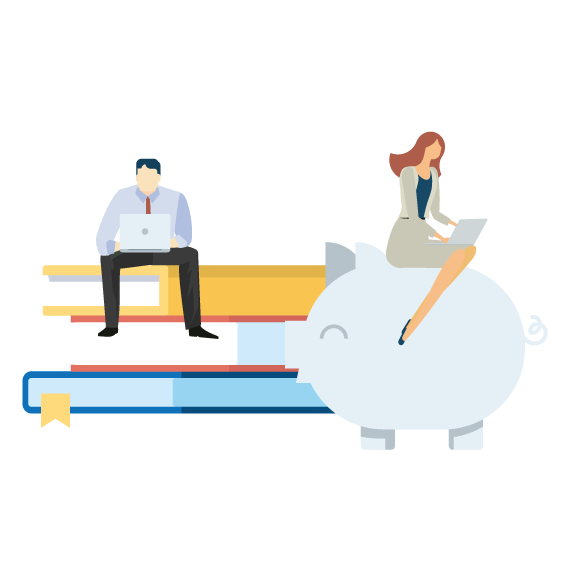 General Accounting
Tedious to some, thrilling to us, our general accounting services take time-consuming tasks off your plate. From reconciling bank accounts and paying bills to investing idle funds and collecting revenues promptly and accurately, we'll manage it all.
Reporting
Dread reporting no more. Our financial masterminds use sophisticated systems to analyze your data — then identify, complete, and then file all necessary reports. We make it easy for you to review, understand, and apply the content at all levels of reporting.
Budgeting
Budgets are like diets. You have to plan one out—and then stick to it. We'll help with all of that, including monitoring expenditures and providing monthly reports.
Board Governance
Board members in over their heads? We train board leaders in all areas of governance, from core policy development and defining roles to effective decision-making.
Financial Liason Services
Payroll companies, independent certified auditors, liability and medical insurance brokers—they all want a piece of your day. We'll deal with them on your behalf and simplify each process.
Capital Planning
Need to borrow for short-term or capital requirements? No worries. We can advise and lead you through the whole process.
School and Student Information Management
We can't make state reporting disappear (sorry). But we can take away the stress, headaches and last-minute scrambling associated with school and student information management. We roll up our sleeves and do whatever it takes to help your team collect data and complete all reports required by state Departments of Education. For best results, bring us on board before you enter panic mode. Too late? We'll still come to the rescue.
Revenue Maximization
You could be entitled to funding that you don't know about. We'll find it for you. And claim it. And then look for more.