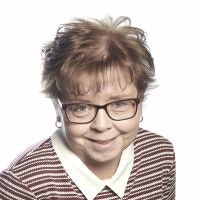 Rosanne Ahlholm
School Business Services Manager
Roseanne Ahlholm is the Business Services Manager, overseeing all aspects of Foundations' administrative services. Roseanne has been helping Foundations' school clients manage their day-to-day financial operations efficiently and effectively since 2001. She is obsessed with accuracy – she wants to make sure that all employees are paid correctly and on-time!
Roseanne has over thirty years of experience in finance, accounting, and administration. She enjoys working closely with school administrators, allowing them to focus on what they do best – educating their students.
Roseanne is a lifelong Jersey girl – but she does love escaping to the Caribbean, especially on a cruise ship! When she can't hop on a ship, Roseanne loves to travel by watching movies or reading a great book.