Articles & Reports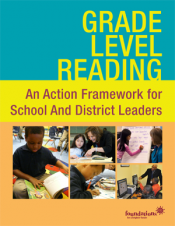 Grade Level Reading: An Action Framework for School and District Leaders
This publication lays out a framework for school and district leaders to help students read on grade level by the end of 3rd grade and to stay on track through graduation.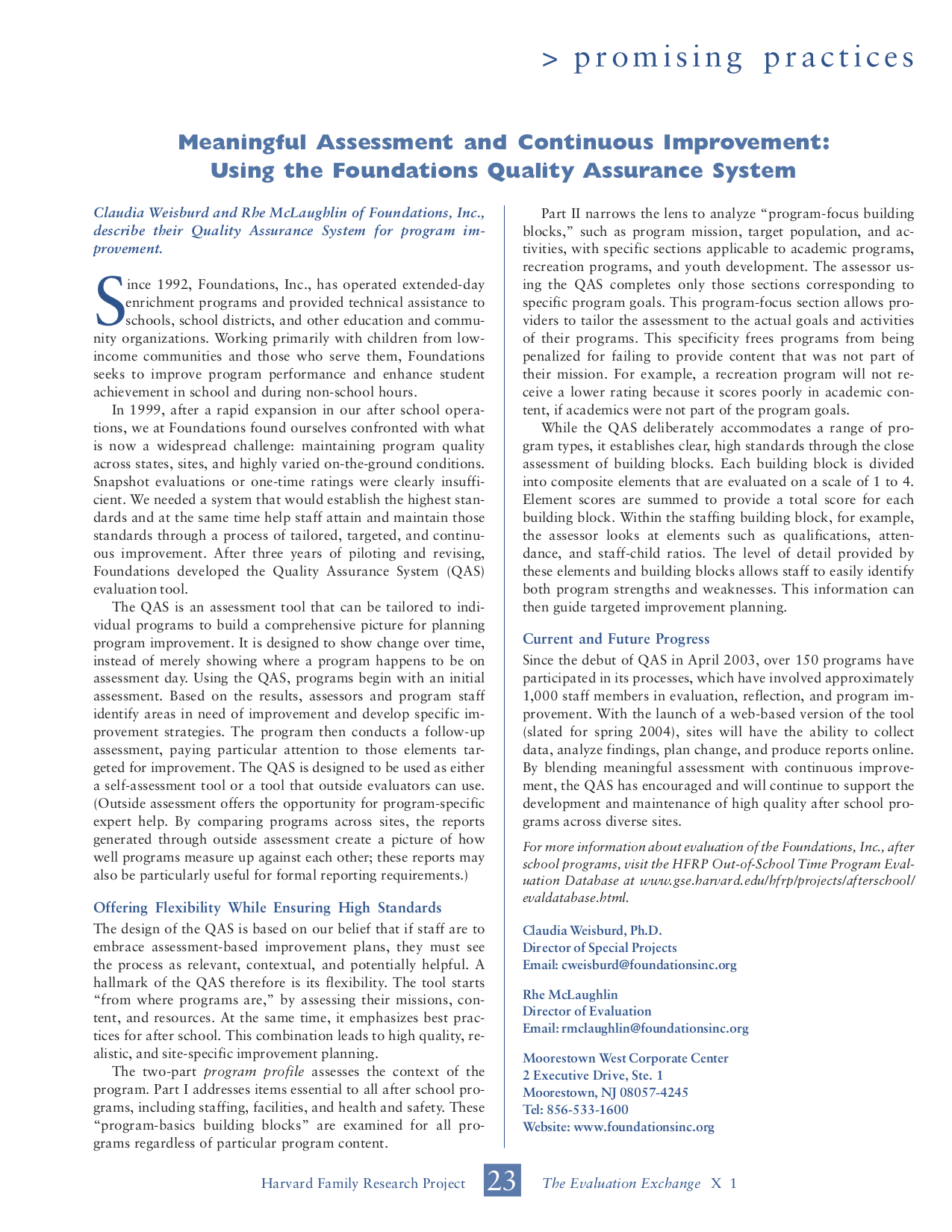 Meaningful Assessment and Continuous Improvement: Using the Foundations Quality Assurance System
Claudia Weisburd and Rhe McLaughlin of Foundations, Inc., describe their Quality Assurance System for program improvement.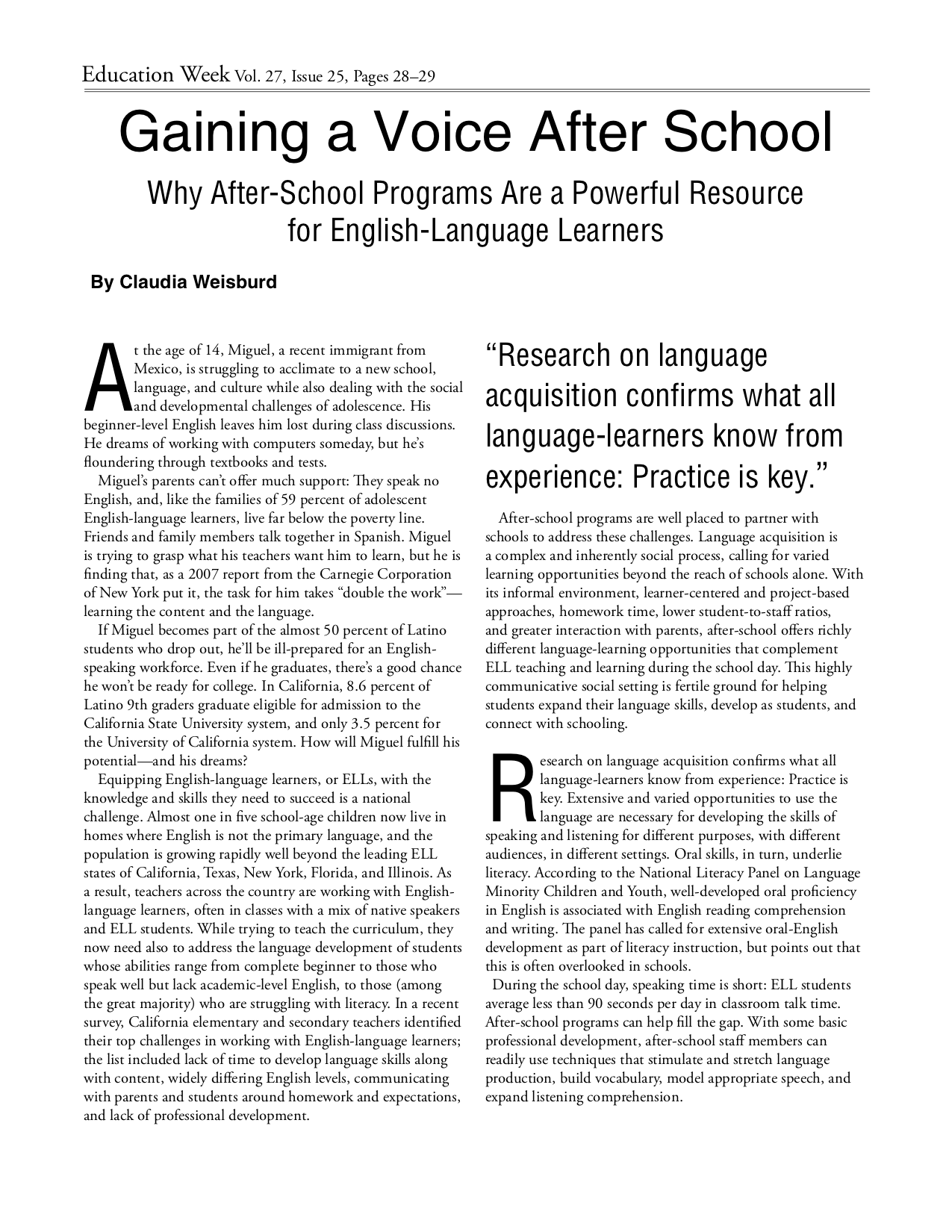 Gaining a Voice in Afterschool
Claudia Weisburd explains the benefits of after-school programs for English-language learners.
Theory of Action in Practice
Claudia Weisburd and Tamara Sniad describe the use of a theory of change and a theory of action for developing and evaluating professional development for after school staff.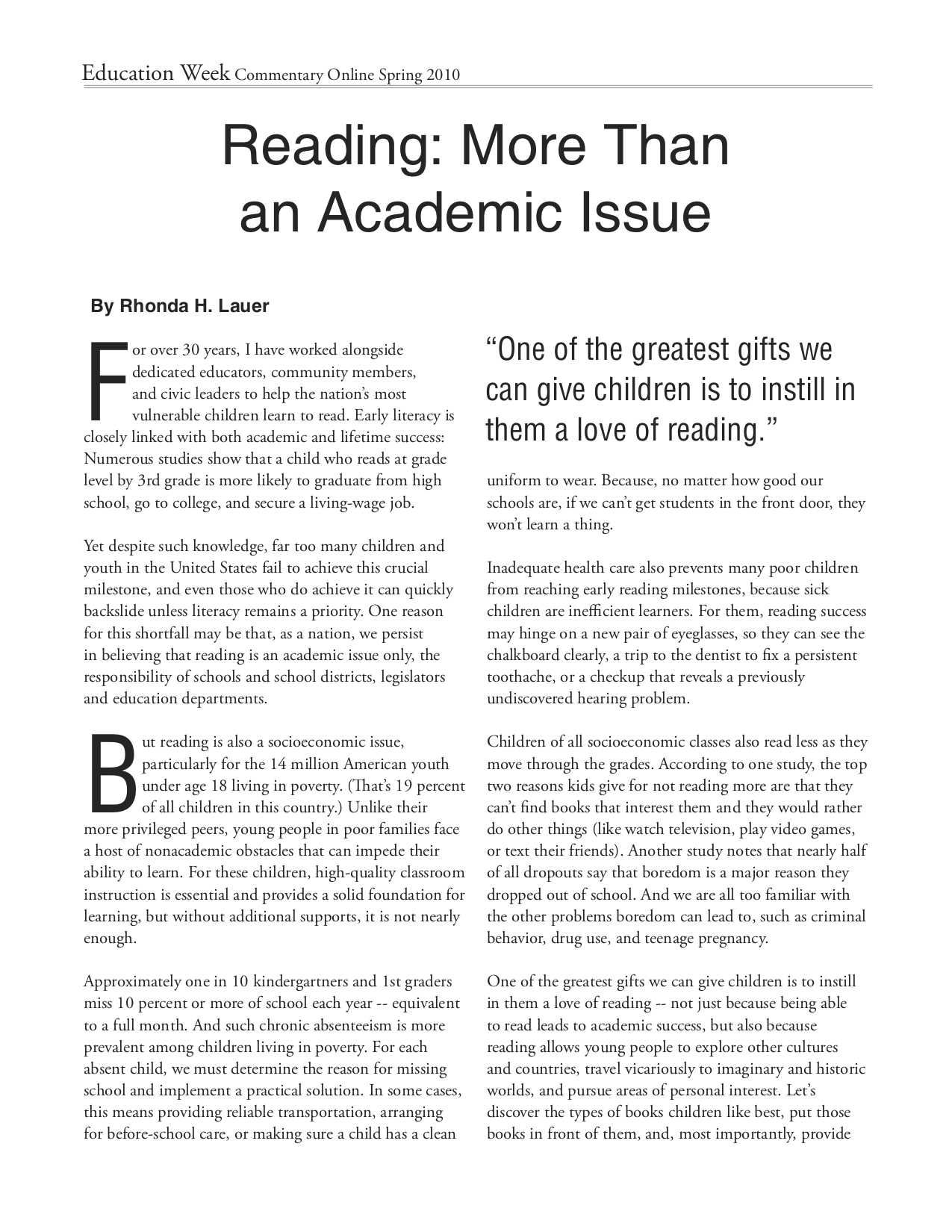 Reading: More Than an Academic Issue
Rhonda H. Lauer discusses the importance of early literacy and the types of obstacles—many of them non-academic—that low-income children must overcome in order to become skilled readers.
Measuring Youth Program Time
This guide compares the purpose, history, structure, methodology, content and technological properties of nine different program observation tools which features the Quality Assurance System.
Learning to Compete in a New World
Edward B. Fiske's article highlights the critical need to globalize US schools.
Afterschool Advantage: Powerful New Learning Opportunities
Authored by 16 national leaders from a variety of fields who have special interest in the potential of afterschool and education for America's future.