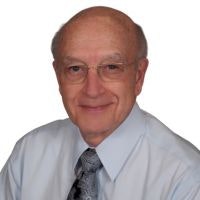 Tony Cost is Senior Advisor at Foundations, bringing his years of educational experience and impeccably-organized methodology to a variety of tasks across the organization. Tony is a reliable source of support and guidance for the CEO's office as well as the Foundations school services and technical assistance teams. Tony also plays a major role leading the planning and implementation of Beyond School Hours, from big picture arrangements with the conference venue all the way down to minutiae like individual presenter needs.
Tony began working in education in 1962 as a high school biology teacher, rising through the ranks as assistant principal, principal, and deputy superintendent before joining Foundations in 1999. As a high school principal, Tony was honored by the John F. Kennedy Center for the Performing Arts, receiving one of three national School Administrator's awards for his contributions to and support of the arts in education. Tony's guiding principle in life has always been to treat others with respect; by honoring and valuing others, Tony has had a positive impact on the lives of countless students and educators.
When Tony takes a break to recharge, Aruba is his favorite destination. He loves to relax with the beautiful blue water, the sound of the waves breaking near the shore, and the cooling breeze created by the trade winds.