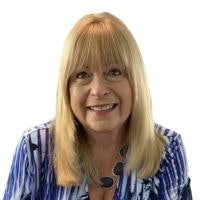 Janice Goldstein
Program Director, Center for Afterschool and Expanded Learning
Janice Goldstein is Program Director of the Center for Afterschool and Expanded Learning, focusing on the design and implementation of our afterschool programs in her hometown of Philadelphia. Since 2009, Jan has been delivering quality afterschool programming by recognizing what makes each site unique and working collaboratively to ensure that every child has the best possible experience.
Prior to joining Foundations, Jan spent 35 years as an educator and literacy specialist; she was instrumental in piloting the Response to Intervention model, a multi-tiered approach that utilizes research-based programs to address difficulties with literacy. Jan earned her Master's in Education with a specialization in the Psychology of Reading from Temple University, along with her Bachelor's degree in Elementary Education.
Jan's passion for reading extends into her private life – she especially loves reading anything she can find on Tudor history. She also loves to unwind by listening to Latin acoustic guitar, particularly anything by Alex Fox. Jan is happily married to the Center's Executive Director Ron Goldstein; their two adult sons Matt and Dan are both married and working on their own families.