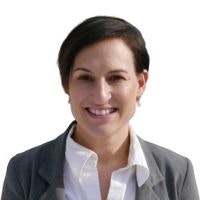 Jessica Tilli
Director, Social Media
Jessica Tilli is Director of Social Media, responsible for the management of Foundations' social media content in order to extend the reach of our mission and vision. Jessica has worked in the School District of Philadelphia since 2009, both as a teacher and a school-based teacher leader. Her first-hand classroom experience fuels her desire to share Foundations' message about equal access to quality education.
Jessica is an avid runner, combining her passion for making a difference in children's lives with her love of running through a program called Students Run Philly Style. Through this program, Jessica serves as a caring adult and mentor, training side-by-side with students for the Philadelphia Marathon.
Jessica earned a Bachelor's degree in Psychology from Goucher College and a Master's degree in Education from Arcadia University. When she's not working or running, Jessica loves to cook up a storm for her family. She lives in South Jersey with her husband, two young sons, and two cats.