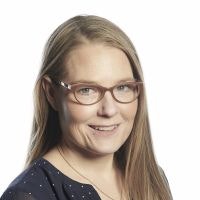 Elizabeth Cieri
Executive Director, Communications and Development
Elizabeth Cieri is Executive Director of Communications and Development, working with teachers, principals, and administrators to develop strategies for strengthening teaching and increasing student achievement. Elizabeth is also a key member of the planning team for the Beyond School Hours conference, developing programming for the three-and-a-half day professional learning experience.
Before joining Foundations in 2014, Elizabeth spent over fifteen years working in the School District of Philadelphia as a classroom teacher, instructional reform facilitator, site-based literacy leader, and academic coach. Elizabeth earned a Master's degree in Education at Saint Joseph's University in Philadelphia and a Bachelor's degree in Communication and Theatre from Alma College in Alma, Michigan. Elizabeth also holds teacher certifications in Elementary Education and Middle School English.
Elizabeth loves to travel; as a teenager, she spent a year in Finland as an exchange student. Although she no longer remembers much of the language, she can still count to ten in Finnish. Elizabeth is also a foodie who loves exploring the Philadelphia food scene. Her favorite destination is Italy, where she can combine her love of travel with her love of great food!